Do we have a dangerous permanent trend in US crime?
"We have a crime problem. I wish the blip, I wish the rise that we are seeing in crime in America today were some sort of abortion or a blip. My best judgement, having been involved in criminal law enforcement for many years is that this is a dangerous permanent trend that places the health and safety of the American people at risk. We will deploy the talents and abilities of the Department of Justice in the most effective way possible to confront this rise in crime."
-US Attorney General, Jeff Sessions – 2/9/17 (Source)
Reaction: Real Time with Bill Maher
Chart Produced by Bill Maher Staff: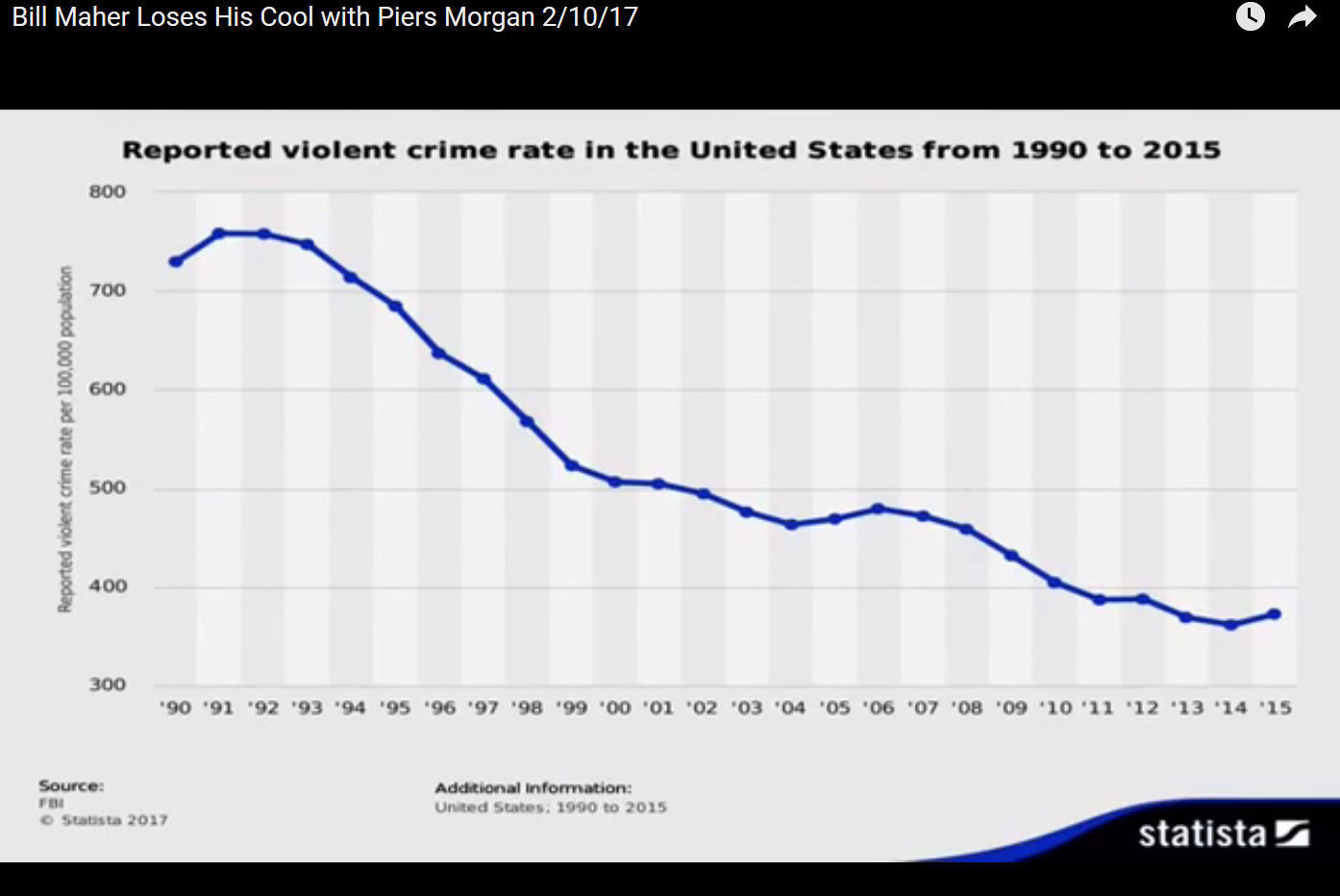 My Independent Source Code, Chart Validation and Results:
Source Code: https://github.com/ianfrantz/Chart-Check-on-US-Violent-Crime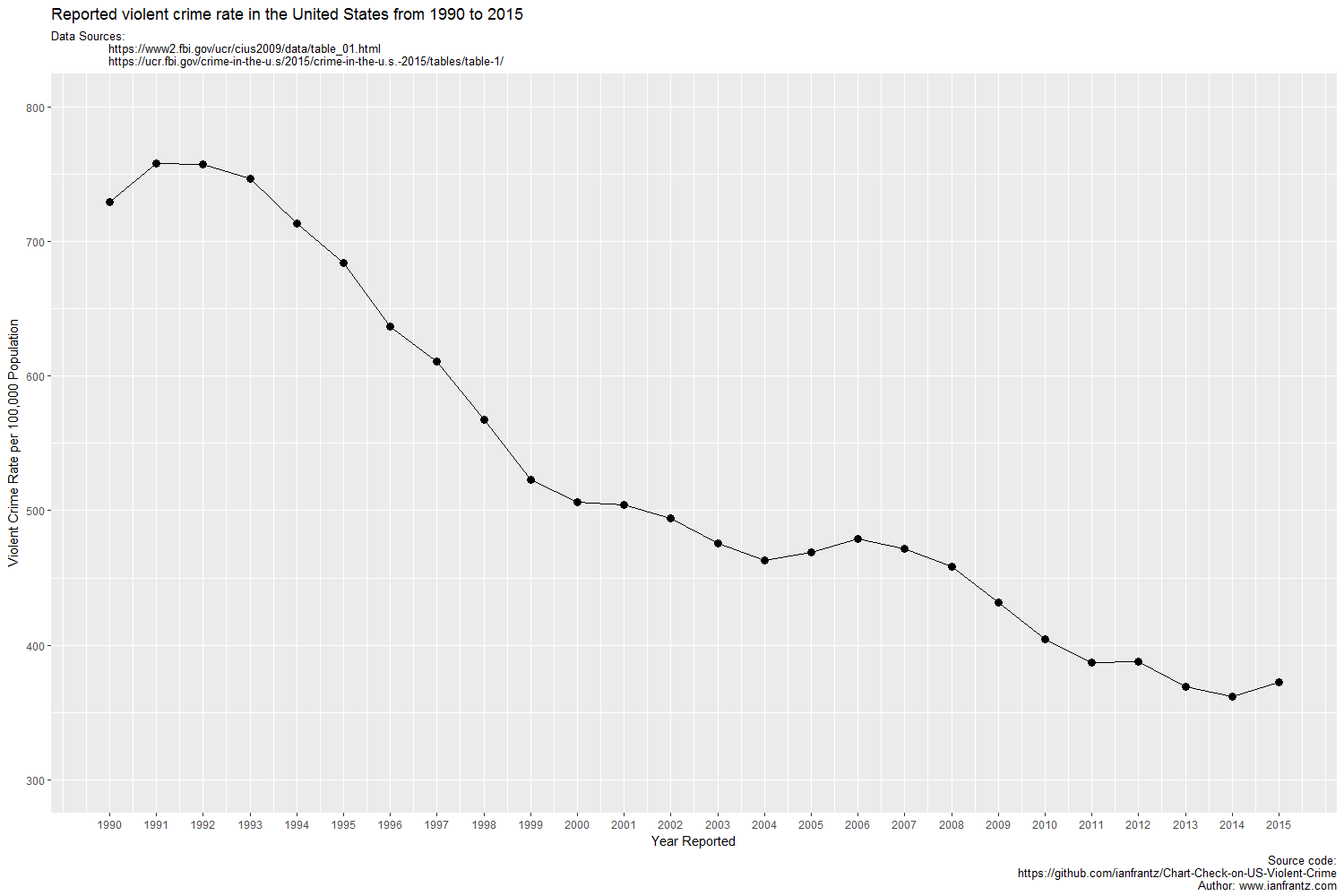 Results:
PASS – no data manipulation detected
PASS – no chart distortion detected
PASS – source confirmed
Conclusion:
No dangerous permanent trend is detectable using the latest available FBI data on violent crime rate. In fact there is a measurable 48% decrease in the rate of violent crime over the past 25 years from 1990 – 2015.